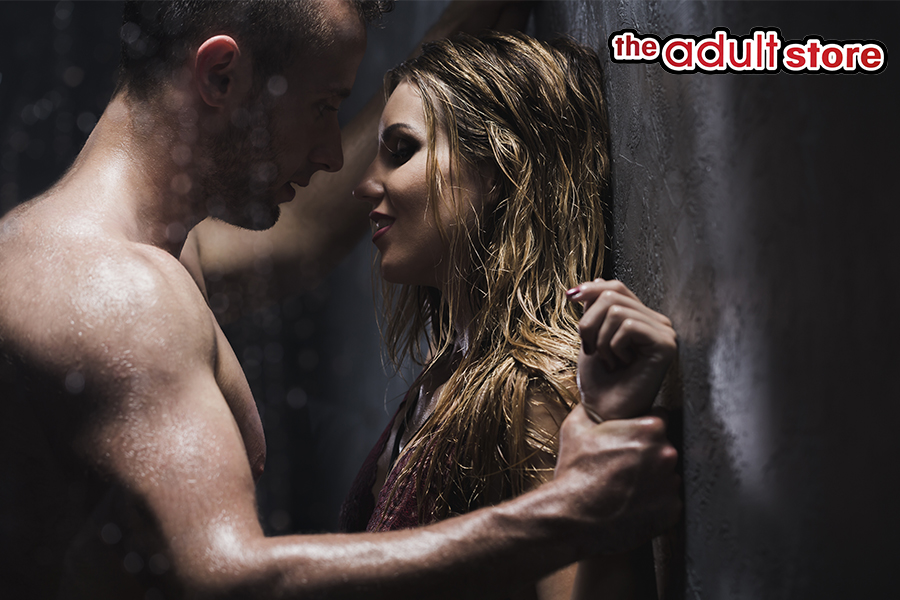 Your shorts join his on the floor, and as he breaks the physical barrier, the clothes start melting off. You feel the zipper course down your back, trace the outline of each other's bodies, nibble an ear. You pause for a second – stripped down to your underwear. Drinking each other in.
Find lingerie that lives up to the fantasy. Perk up your wardrobe, and play up your assets both in and out of the bedroom. Benefits to browsing the adult store for your next negligee include: finding options that give you the right touch and consulting professionals who know just how to cater to your needs. The Adult Store specializes in stocking sexy lingerie for all shapes, sizes, scenes, and situations. So, unlike competitor department stores, we will naturally have the better selection and non-judgmental staff who don't mind answering personal questions or making recommendations. You want an inviting atmosphere that welcomes you to let your hair down without shame, pressure, or embarrassment, so we work hard to give you a discrete shopping experience. When guests enter our store, they walk into a well-lit, open room, shelved with well-organized and easy-to-find products. In accordance with the brand, the Adult Store maintains a sense of soothing intimacy; most of our business stems from satisfied regulars and word of mouth. We pride ourselves on our ability to create clean spaces where people can assuredly release their inhibitions in a stigma-free environment. Explore yourself and find out more about your preferences on your own, or try something different at the suggestion of our experienced staff. We want our guests to feel safe and pleased with their choice, no matter what tickles your fancy.
And along with that same vein, we acknowledge that people seek out sexy apparel for a whole host of different reasons. Whether it's roleplay, mild sexual deviation, or just for yourself, we want to make you feel confident slinking across the room, help you rekindle your bedroom eyes, the whole nine. Our inventory also boasts an impressive collection of related products, carrying sex toys, adult films, dancewear, smoking accessories, and male/ female supplements. These arrangement conveniences the buyer looking to purchase more than one of the above, saving them from frequenting multiple stores. You might come in looking for something lacy and leave with sexy club clothing for the next Girls' or Guys' Night Out. Our friendly, knowledgeable staff can figure out exactly what you're looking for and even go a step further in sating your curiosity, at your request. Enhance your sex life by introducing a new look, or go with a product you know will get you there.
Go all the way. Indulge in your wildest desires, because seeking out something racy entails so much more than finding the right clothes. Life is, after all, too short for mediocre underwear. Nothing makes you feel sexier or more comfortable in your own skin than the right kind of lingerie.
Come visit The Adult Store online, or at our storefront located at 4461 N University Dr, Lauderhill, FL 33351. Call us at (954) 572-9331 if you have any specific questions.